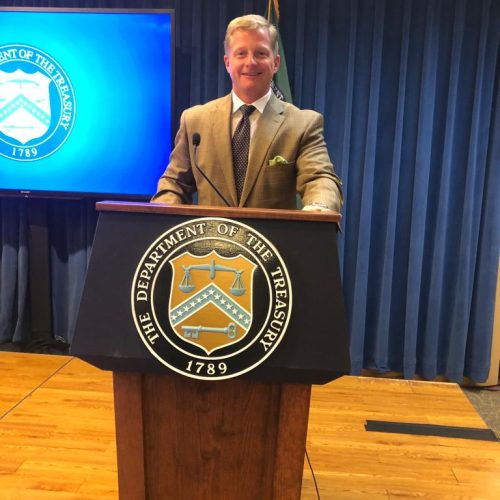 Hello! He is Scott Damron, and he is a successful businessman, entrepreneur, and innovation leader with over twenty years of experience founding several multi-million dollar companies in the healthcare and technology verticals. He is passionate about helping others succeed, and he loves nothing more than seeing him businesses thrive. Thanks for following him! Read more about Scott Damron here.
Let's Know More About Him in Detail ...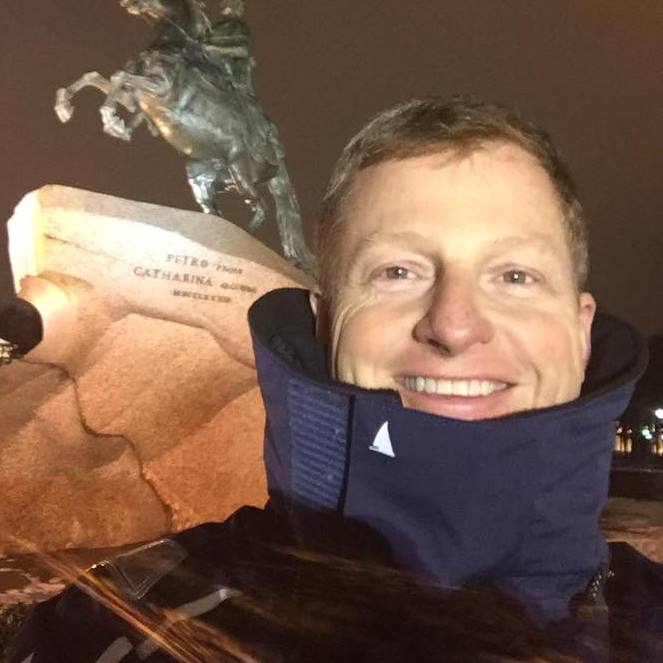 Scott Damron is a successful businessman, entrepreneur, and innovation leader with over twenty years of experience founding several multi-million-dollar companies in the healthcare and technology verticals. Since graduating from law school and early offshore work in China to the recent Covid pandemic, he has navigated numerous challenges and emerged through them successfully. Scott has proven himself a visionary leader who can take risks and achieve breakthrough results in a highly competitive environment.
His focus areas are healthcare, medical devices and diagnostics, software products targeting clinical decision support and workflow management, and consumer technology and eCommerce. Scott is passionate about creating innovative businesses that positively impact people's lives. He has successfully funded, built, and exited multiple businesses that have resulted in significant economic impact across the state of Georgia. With a keen eye for identifying new opportunities, he is also actively involved in many industry associations and organizations.
Scott is best known for his leadership role in growing Castle Medical Inc., a leading provider of laboratory services, into one of Georgia's largest private healthcare operations within a short period. Prior to founding Castle Medical, he also established Anatomy Supply Partners. This became ASP Global, a medical supply chain company, and Drawbridge Medical, a supplier of durable medical equipment, among others. With his commitment to the community, innovative spirit, and drive to succeed, Scott is a prominent leader in the world of healthcare and medical technology.
Scott is also active in groups where he shares his expertise and knowledge with fellow investors, entrepreneurs, and other thought leaders in the startup space. His unique combination of business acumen and creative vision makes him uniquely qualified to see and navigate the potential of emerging trends. His ability to spot market shifts has allowed him to create and grow companies that have helped shape the industry.
Scott is passionate about online platforms that offer medical services to patients. It connects patients and doctors while eliminating unnecessary intermediaries so that patients can get the care they need, when they need it, right from their smartphones or computers. Software apps leverage artificial intelligence and big data to provide the highest quality, lowest cost, highest convenience, and most personalized care that people can get anywhere in the world from the comfort of their homes.
In addition, Scott is a frequent contributor to major online publications, as well as to various podcasts and videos produced by industry experts, where he talks about his philosophy about the future of healthcare and how technology will change our lives, and his entrepreneurial journey in the startup ecosystem. He is often invited to speak on topics such as entrepreneurship and investing at conferences and events around the world.
Scott devotes much of his time to helping young men and women by volunteering as a mentor to them. This is especially true for those who want to start new ventures or grow their current businesses. He actively works to empower young entrepreneurs and executives. He believes strongly in using his voice to inspire and encourage people to follow their dreams, pursue their passions, and never give up.
On the personal side, Scott Damron is a dedicated father of three children and an avid cyclist and outdoor enthusiast.
When he is not busy building or advising startups, Scott loves spending time outdoors with his family and friends. He enjoys cycling, hiking, camping, boating, and watching his beloved University of Kentucky's athletic pursuits.